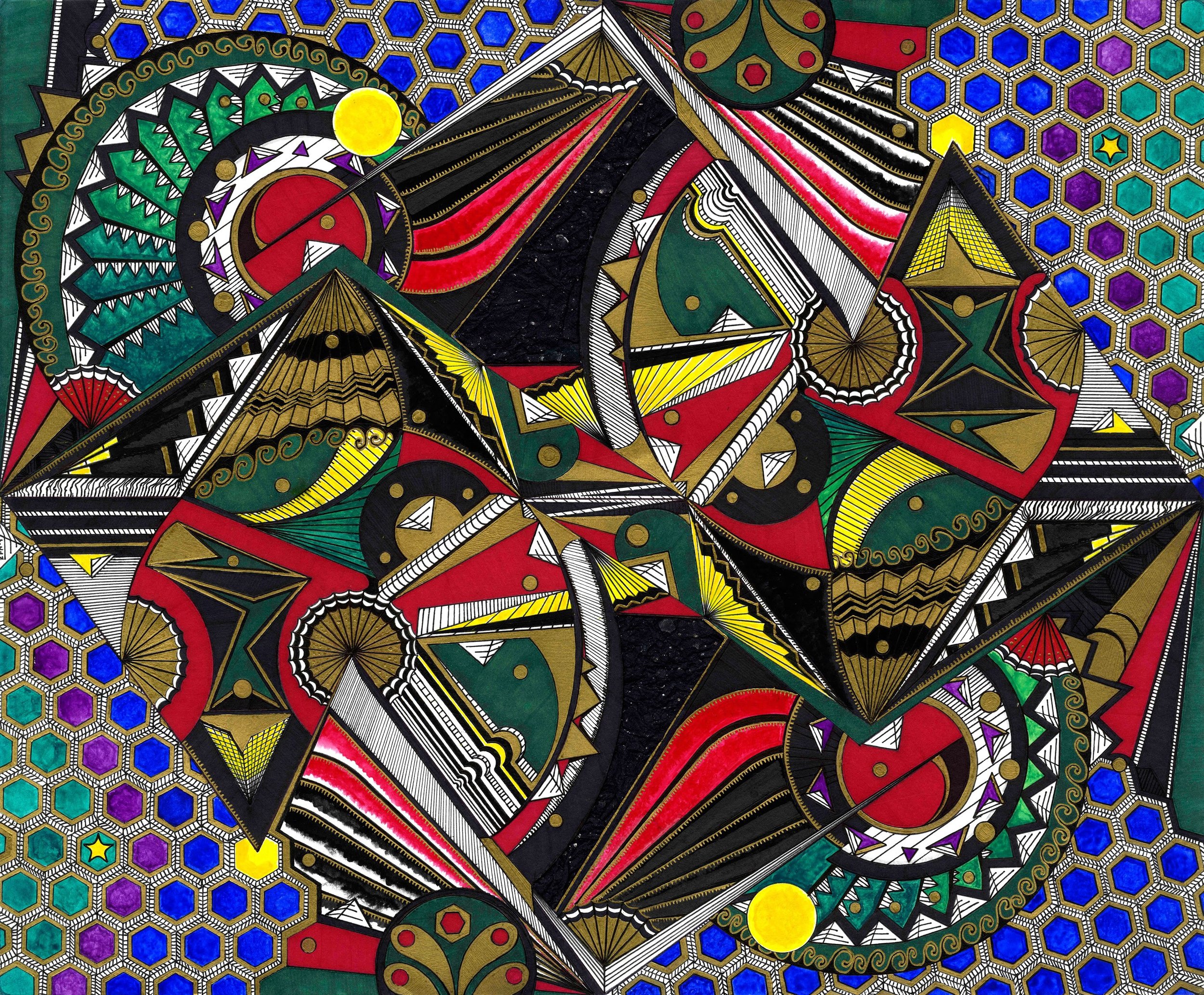 THE DOOR OF NO RETURN
A meditation on the Door of No Return in Ghana. Representation of our positions within the ships can be found in this piece. Gold circles are a view of our heads, horizontal gold bars represent a view of our bodies, vertical gold bars represent a view of our feet. Despite continued suffering, the spirit of our people remains unbroken.
Done.
The Size: 6 X 8
The Time: 55 hrs
The Music: 16 Shots, Vic Mensa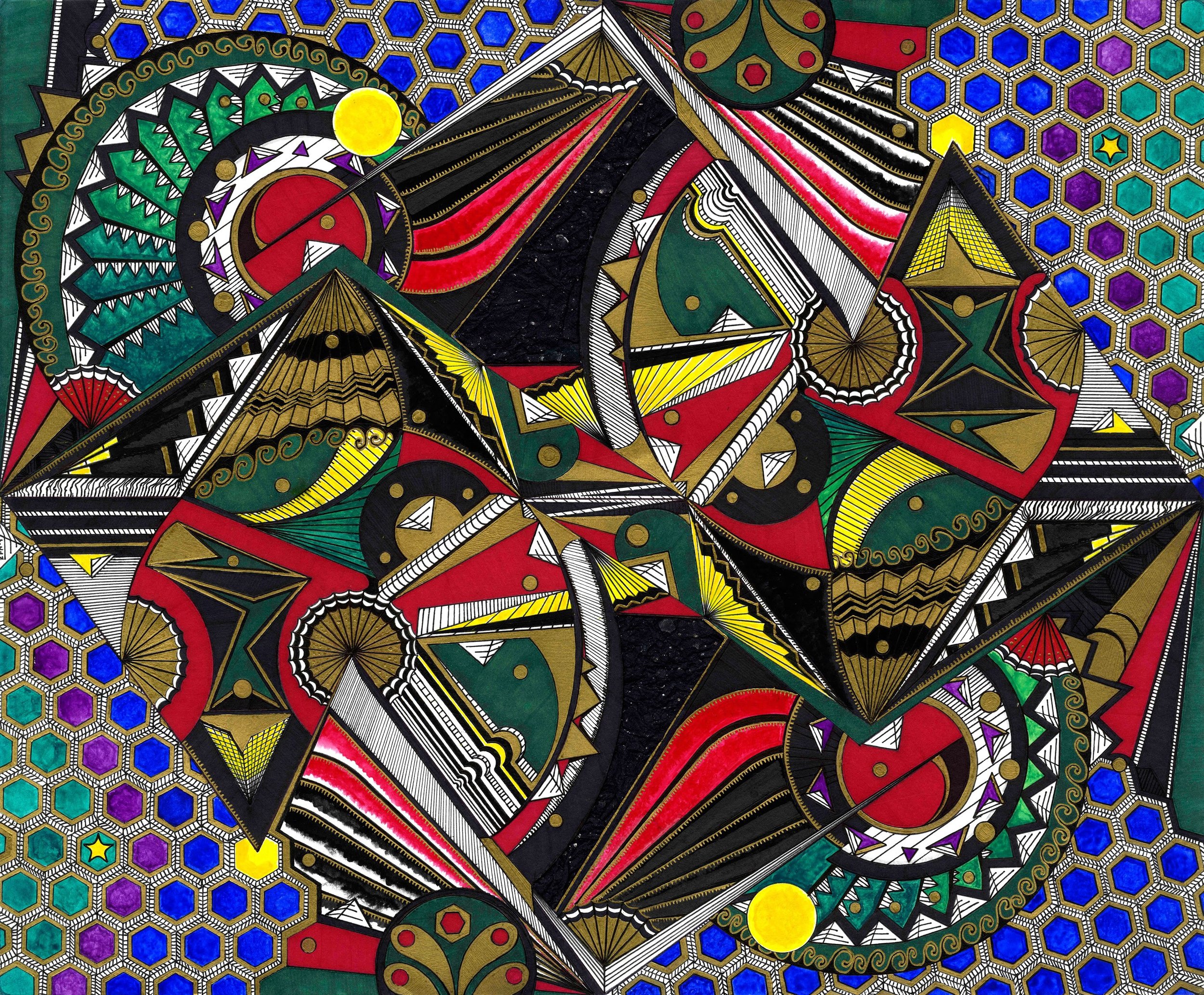 PAN AFRICAN FLAG
This piece of peace was crafted as a meditation on the right of descendants of enslaved Africans to thrive. Our humanstory in America has and continues to be rife with oppression and government lead systemic brutality. Police kill us like flies and the true level of our economic and social repression has been disappeared within the cages of this country. This flag is for descendants of the enslaved around the world. It is an ode to our resilience in the face of global oppression.
Done by hand (+) black starlight papyrus paper
The Size: 14 X 17
The Time: 90 hrs
The Music: Ain't No Chimneys in the Projects, Sharon Jones, The Dap Kings
THE SUDAN
Wings for Habi. No borders. No lists.
Done by hand.
The Size: 9 X 12
The Time: 60 hrs
The Music: Overcome, Laura Mvula