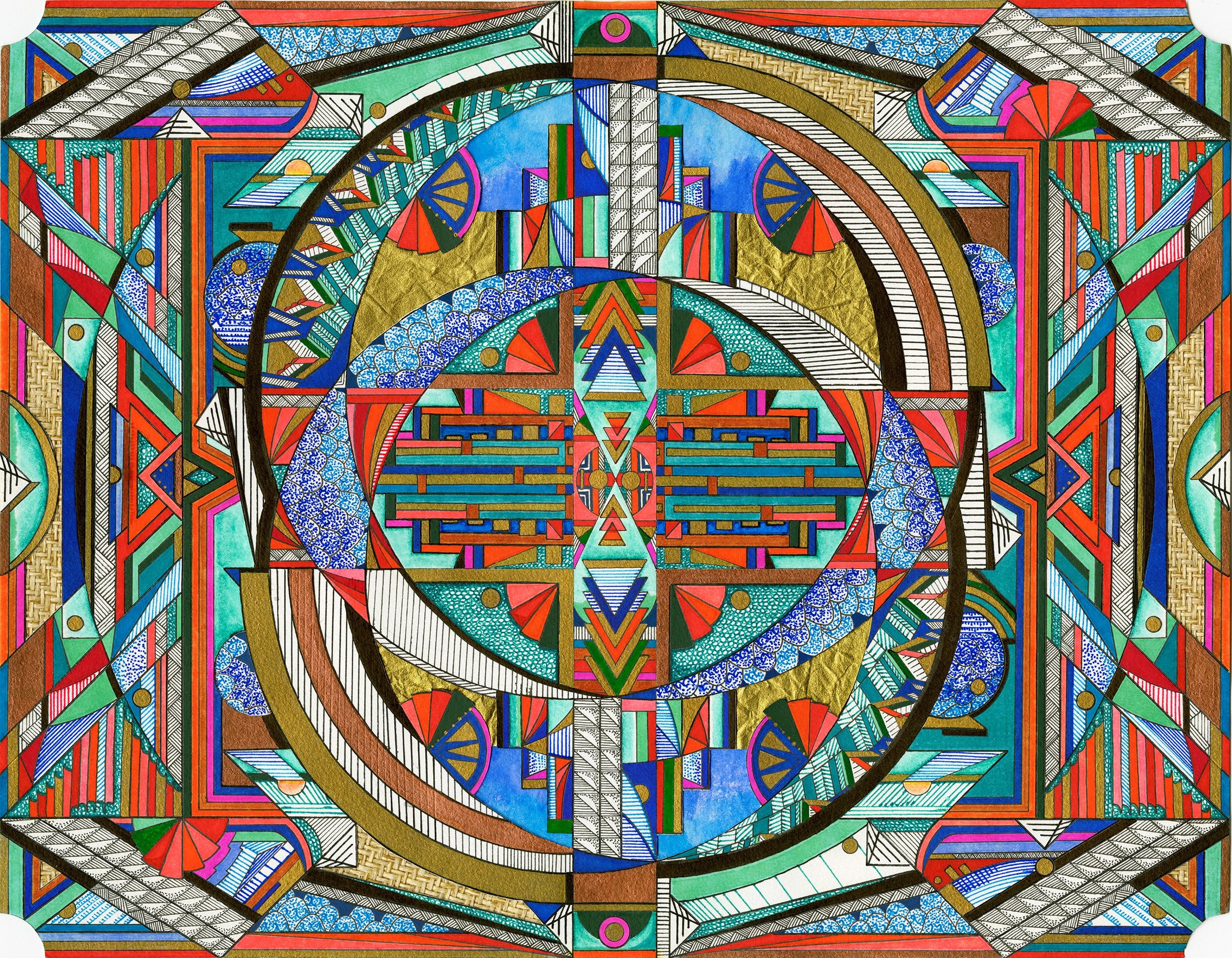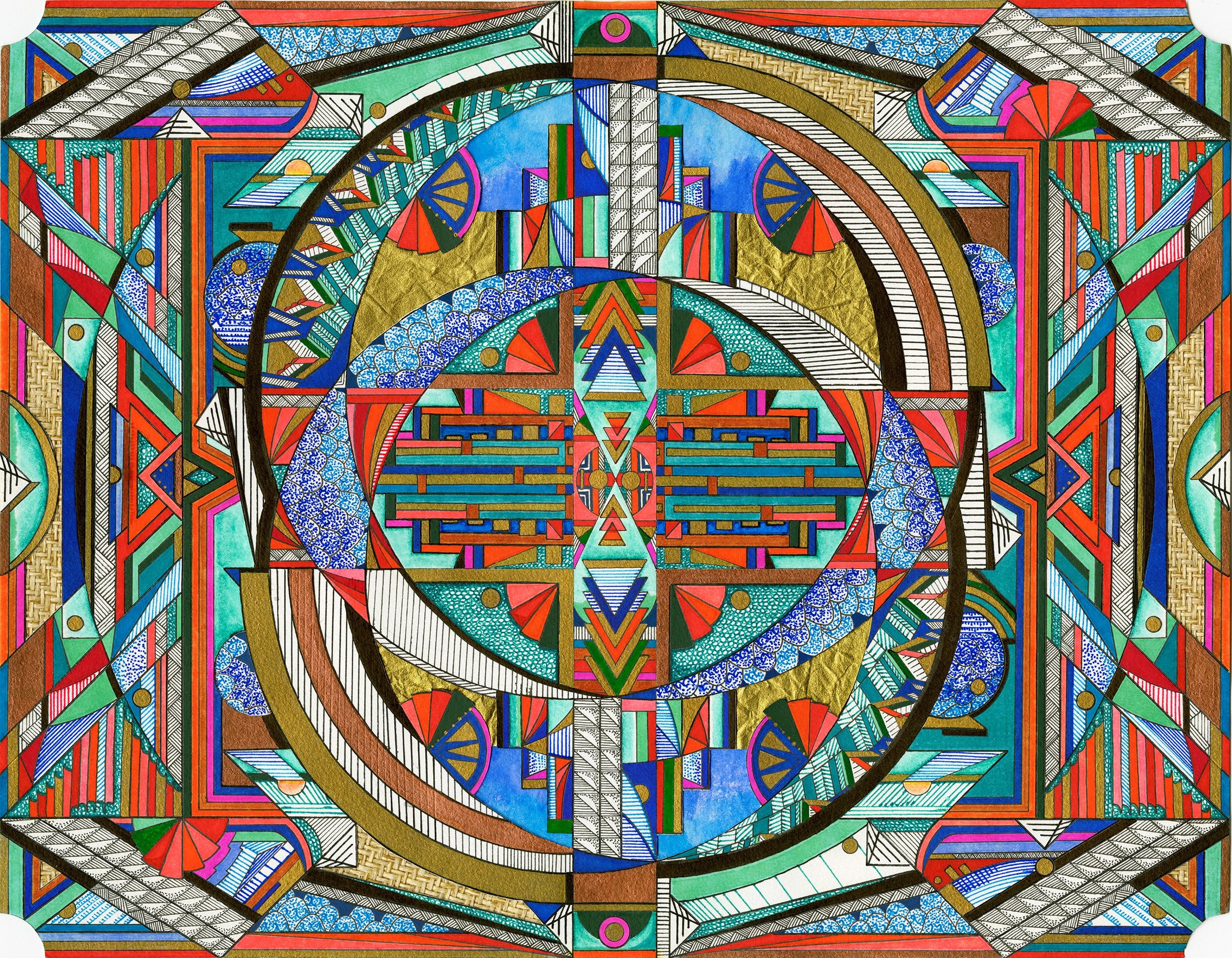 N.M.F (twinset)
A custom piece created for my best friend Nilda Mae. Words fail as indicators of my love and gratitude for my twin. The energy of this piece is one of hope, love, and appreciation for all that she has done for this world and for me. My only intention along the creative journey was that she would look at this, feel love, and smile.
Done by hand (+) bamboo patch paper (+) gold leaf paper
The Time: 88 hours
The Size: 11 X 14
The Music: Precious Love, Marvin Gaye
For Corinne Bailey Rae
The color pallet for this piece was inspired by Corinne Bailey Rae's last album, The Heart Speaks In Whispers. Corinne's song, The Skies Will Break positively influenced me during difficult times. This piece is in gratitude for Corinne's gifts.
Done by hand (+) gold leaf paper
The Size: 14 x 17
The Time: 78 hrs
The Music: The Stars Will Break, Corinne Bailey Rae
Tribal Star Fleet
Space scales. A badge for the starfish people. An ode to life inside the black hole.
Drawn by hand.
The Time: 66 hrs
The Size: 14 x 17
The Music: Close Your Eyes, The Bullits & Jay Electronica
The Life Wellness Center
Located in Brooklyn NY, The Life Wellness Center is a massage and acupuncture studio providing healing and relief for so many. It was also the site of my debut show in November of 2017. This piece of peace is a meditation on the style, energy, and remarkable spirit of the owner Khadija. It was intended to invoke the feel of the space.
Done by hand (+) gold leaf paper (+) craft paper
The SIze: 11 x 14
The Time: 72 hrs
The Music: Right Here, SWV
Bee Keeper
J.Lufair. Brother Bee. The keeper of honey. Flower companion.
Done by hand
The Size: 14 x 17
The Time: 78 hrs
The Music: The Stars Will Break, Corinne Bailey Rae